BYJU'S Celebrates Paper Bag Day & International Plastic Free Day to Promote Environmental Sustainability and Reduce Plastic Waste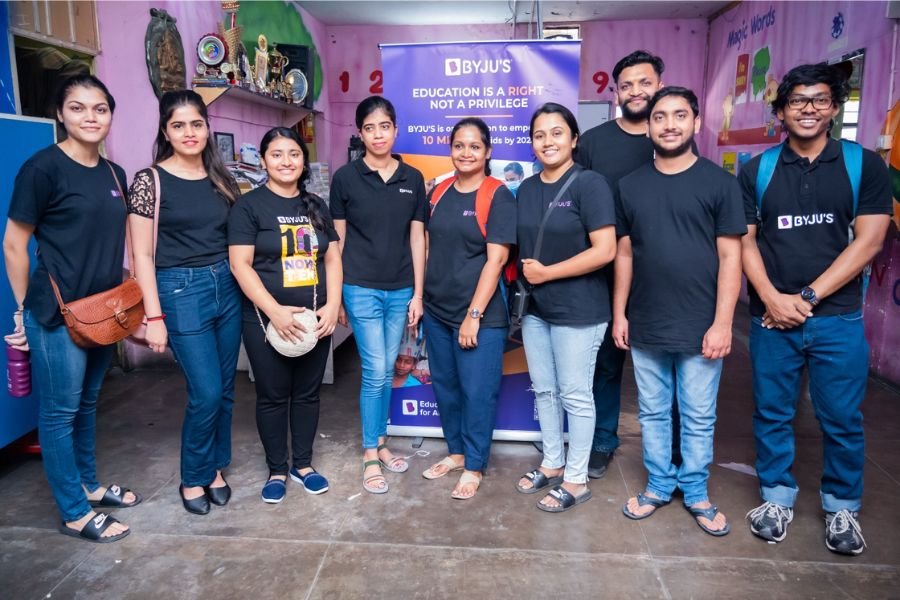 ● Young environmentalist Manya Harsha shares an insightful message on the detrimental effects of plastic and the importance of reusing paper materials.
● Arts and crafts teacher Ameena showcases the art of making paper bags, encouraging the use of eco-friendly alternatives.
Bengaluru (Karnataka) [India], July 6: The leading Ed-Tech brand BYJU'S and Ekalavya School (Kasturi Trust) recently hosted a successful activity to commemorate Paper Bag Day, coinciding with International Plastic Free Day.
The event aimed to raise awareness about environmental sustainability and the importance of using paper bags as an eco-friendly alternative to plastic. The highlight of the activity was a thought-provoking talk by young environmentalist Manya Harsha, followed by engaging demonstrations by arts and crafts teacher Ameena, showcasing the art of making paper bags.
Participants had the opportunity to gain valuable insights into the detrimental effects of plastic on our planet and explore creative ways to repurpose paper as an alternative. As a part of BYJU'S Education for All initiative, the activity was designed to enlighten volunteers and the future generation, emphasising the significance of sustainable practices and reducing plastic waste in their daily lives.
Manya Harsha, a passionate environmentalist, delivered an inspiring talk on the far-reaching consequences of plastic on our planet. With her knowledge and enthusiasm, she effectively conveyed the importance of adopting eco-friendly alternatives to plastic. Manya's speech highlighted the urgent need to reduce plastic usage and showcased the power of individual actions in making a positive impact on the environment.
Following the talk, Ameena, an experienced arts and crafts teacher, demonstrated the art of making paper bags. Through her engaging demonstrations, she showcased the simplicity and creativity involved in crafting reusable bags from paper materials. Participants were encouraged to learn these valuable skills and implement them in their daily lives to contribute to the reduction of plastic waste.
The activity at Ekalavya School was a resounding success, fostering a greater understanding of the detrimental effects of plastic and the positive impact of reusing paper materials. Participants left the event inspired and equipped with practical knowledge of sustainable practices, enabling them to contribute to a cleaner and greener environment actively.
BYJU'S volunteers expressed their gratitude to Manya Harsha and Ameena for their valuable contributions. They also extended their appreciation to all participants, volunteers, and the Ekalavya School community for their enthusiastic participation and support.
Sharing their thoughts on the event, Pragyananda, Senior Creative Associate – Motion Design, "Being a part of this activity has opened my eyes to the magnitude of plastic pollution and the importance of making conscious choices. I am grateful for the opportunity to contribute to the reduction of plastic waste and inspire others to do the same."
Sharing their thoughts on the event, Pavithra, Academic Specialist," Witnessing the engagement and enthusiasm of the participants during the demonstrations was truly inspiring. It was a pleasure to be part of an event that focused on sustainable practices and encouraged individuals to switch to eco-friendly alternatives like paper bags."
If you have any objection to this press release content, kindly contact pr.error.rectification[at]gmail.com to notify us. We will respond and rectify the situation in the next 24 hours.