World's No. 1 Celebrity Turban Stylist, Gurpartap Singh Kang, Collaborates with Industry Expert Sonali Singh to Introduce the First-Ever Turban Tying Masterclass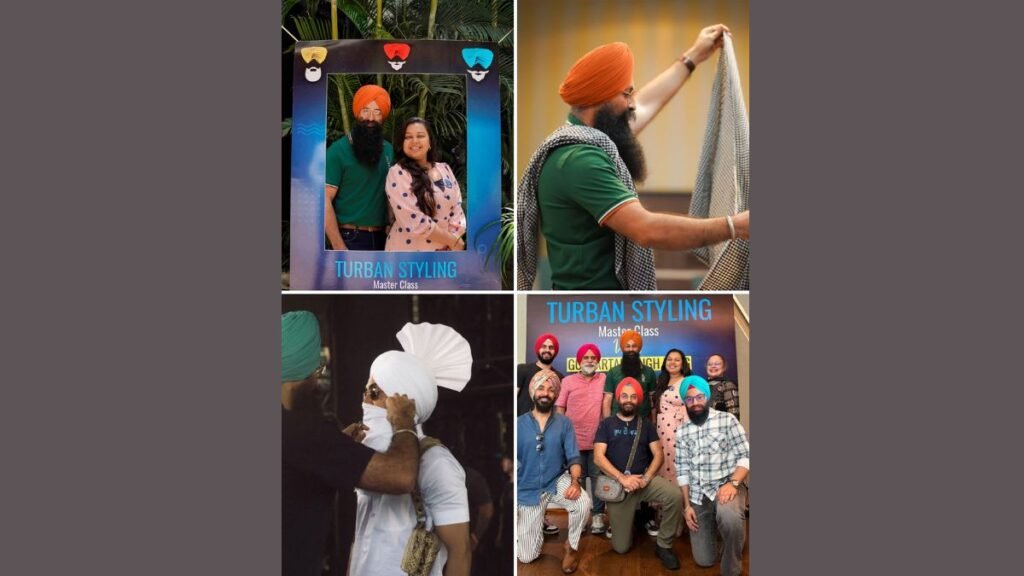 Advance India, with the support of founders of 1469 Original Harinder Singh and Kirandeep Kaur and Ripu Daman Singh, Plogman of India
New Delhi (India), June 15: The world of turban styling witnessed a groundbreaking event as renowned celebrity turban stylist, Gurpartap Singh Kang, joined forces with industry expert Sonali Singh to present the first-ever Turban Tying Masterclass. This extraordinary initiative, conceptualized and executed by Sonali Singh, promised to revolutionize the art of turban tying and celebrate its rich cultural heritage.
The event was presented by Advance India, with the support of founders of 1469, Original Harinder Singh and Kirandeep Kaur and Ripu Daman Singh, Plogman of India.
Turban styling is an integral part of various cultures across the globe, symbolizing identity, honor, and pride. The Turban Tying Masterclass aimed to delve into the intricate details of this ancient tradition, offering participants an exclusive opportunity to learn from the master himself, Gurpartap Singh Kang. With his unparalleled expertise and years of experience, Gurpartap Singh Kang has earned the title of the world's No. 1 celebrity turban stylist, enchanting audiences worldwide with his mesmerizing creations.
Sonali Singh, the driving force behind this innovative event, is no stranger to the world of global touring and artist management. With over a decade of experience, Sonali has orchestrated numerous successful projects, showcasing her exceptional talent and dedication to promoting cultural diversity. Her vision for the Turban Tying Masterclass reflects her passion for preserving and propagating the art of turban styling.
In a joint statement, Gurpartap Singh Kang and Sonali Singh shared their enthusiasm for the upcoming event:
Gurpartap Singh Kang said, "I am thrilled to be part of this historic Turban Tying Masterclass. Turbans hold immense significance in our culture, and it is an honor to share my knowledge and techniques with enthusiasts. Together with Sonali, we aim to inspire a new generation of turban enthusiasts and elevate the art to new heights."
Sonali Singh expressed, "The Turban Tying Masterclass is the culmination of my passion doing something new and never done before projects. Turban styling is an art form that deserves recognition and appreciation on a global scale. By bringing together Gurpartap's unrivalled talent and this amazing concept, we hope to ignite a new interest in the beauty and craftsmanship of turban tying."
The Turban Tying Masterclass with Gurpartap Singh Kang will feature live demonstrations, interactive sessions, and hands-on training, providing participants with a comprehensive understanding of turban styles, fabric selection, and intricate tying techniques. Attendees will have the unique opportunity to learn from Gurpartap Singh Kang himself, acquiring invaluable skills and insights into the world of turban styling.
If you have any objection to this press release content, kindly contact pr.error.rectification[at]gmail.com to notify us. We will respond and rectify the situation in the next 24 hours.