Elevate Your Dental Practice to the Next Level with Insider Knowledge and Expert Tips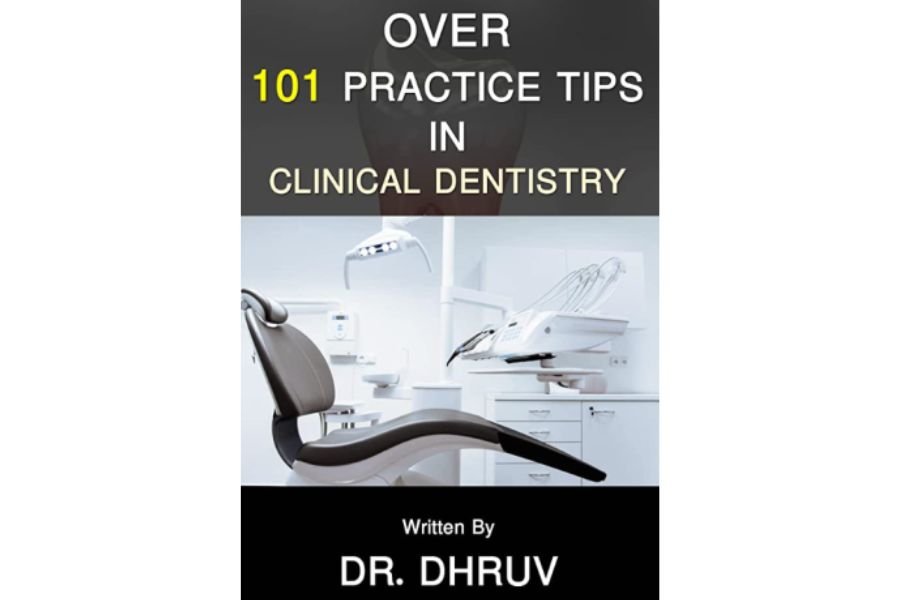 Dental handbook for dentists
In this interview with Dr Dhruv Subramanian, we learn about his book, which is a culmination of his decade-long experience as a dental surgeon. The book covers various aspects of dentistry, from patient care to running a clinic. Dr Subramanian shares his insights on dentistry and his relationship with it, emphasizing the importance of patient care and doctor-patient trust. He also discusses his inspiration for writing the book and the key concepts he wants readers to take away. Overall, this interview provides a glimpse into the world of dentistry and the knowledge and experience required to excel in this field.
What is the core essence of this book?
The core essence of this book is knowledge, learning, and tips that are mainly derived from a decade of clinical practice experience, shadowing, learning, and practising in a hospital setting. Additionally, it includes systems for running a clinic, which many practitioners and experts do not share. However, my mentor and guide generously shared this information with other dentists and me, allowing us to skillfully treat patients with knowledge. It is important to note that gaining experience requires effort, hard work, and consistency in working with patients. It is also essential to approach patient care with awareness and knowledge to avoid causing harm. Throughout my career, I have worked in hospitals, dental companies, research setups, universities, and innovation centres and have consulted in clinics. I have also established my own clinic, positioning myself to help both myself and others.
I wish you the Best of Luck as you continue to grow in experience.
How do you define your relationship with dentistry?
I have been a part of the dental community system in India and abroad to understand the broader perspective that we are helping patients and not the other way around, where patients pay for treatment and help us. We are specialist doctors or dental surgeons who contribute value by helping patients.
Money is a byproduct of the effort put in to help patients, which is monetarily rewarding as an appreciation for good work done, and clinics and such services are expensive to maintain with high stress and a huge learning curve, with progress rapidly being made all over the world.
Finally, it is essential to understand that it is the patient's problem and not ours, and we are only humans helping. If done sincerely, we have no right to sue, sue God or ourselves for not maintaining our oral health. With all humility, I say that health is wealth, and usually, doctors and dental surgeons try to do their best as they care.
It is always with consent, and if paid, it is given; otherwise, it is verbal or written, which all works on doctor-patient trust. Your name and reputation are paramount, be a good human being with goodwill, good luck, and good work. You can refuse treatment if the patient does not comply or misbehaves.
You do not need to help anyone who does not appreciate or acknowledge that you are trying to help them with their problem or pain, etc. Patient management skills are paramount in doctors' nature and team; communication, listening, empathy, understanding, and financial understanding to thrive and continue providing world-class services, patient satisfaction, and peace of mind to sleep.
You have full rights to ask for how much value you feel, think, or understand your service is providing. Remain humble, check the market value, and be aware based on your/their experience, skills, services, location, etc. Help people, and treat them equally, even if they cannot pay and are in pain, and you can help within limits.
If you are unable to assist them, direct them to facilities where they can receive treatment. At a minimum, offer to provide advice and medication to alleviate their immediate pain. Finally, it is their body, health, and oral health, so give them the best as per your recommendation and their desire, as long as it "does no harm" (Hippocrates oath). Ultimately, it is their choice, decision, and consent for treatment or their guardians'.
What was your inspiration while writing this book?
My inspiration was to thank and acknowledge my mentor and guide for their help and guidance. I am also grateful to my wonderful family, especially my parents, sister, brother-in-law, and others, for their unconditional support. Additionally, I am grateful for my fiancé's support as I strive to help the dental community, from dentist interns to clinics to Manipal Hospital, and for the feelings of gratitude towards hospital MD, teams, labs, and my dear patients who feel safe in the hands of any dentist they visit in India or abroad.
Finally, I want to create a reference book or Dental Handbook professionally formatted for my own reference with patients. I aim to get this valuable information out there to other dentists from my mentor and guide and learnings from my own experience over the years. I know it's difficult, hard, and a struggle to grow in this field, especially in these initial years. Therefore, I want to offer a helping hand to others in the dental community.
Can you tell us more about dentistry?
Such information is only found with experience from other dentists passed down through generations. From a few, I pray it spreads to many and starts a system of information being freely shared without financial biases, with declarations; if so, rather help patients and advance the field in general.
As technology moves very rapidly, we must keep pace. Robotics, AI, regeneration, and many other unimaginable advancements are emerging. We must ensure that systems are affordable for patients and provide dentists with a good lifestyle so that the brightest individuals join the field.
What is a key concept of your book that you want to share with readers?
One key concept or takeaway is the invaluable information contained in the dental learnings chapter. It took me four years of working with patients on an honorary basis and over two decades of being in the industry to learn, observe, practice, and gain the experience necessary to share this information.
Clinic: www.drdhruv.com
Amazon: https://www.amazon.in/dp/935673240X?ref
Dental handbook link www.randdindia.com
If you have any objection to this press release content, kindly contact pr.error.rectification[at]gmail.com to notify us. We will respond and rectify the situation in the next 24 hours.