"Rocket Films, who produced the blockbuster movie The Y is distributing South Indian Star Ramesh Aravind's Shivaji Surathkal 2 in north India"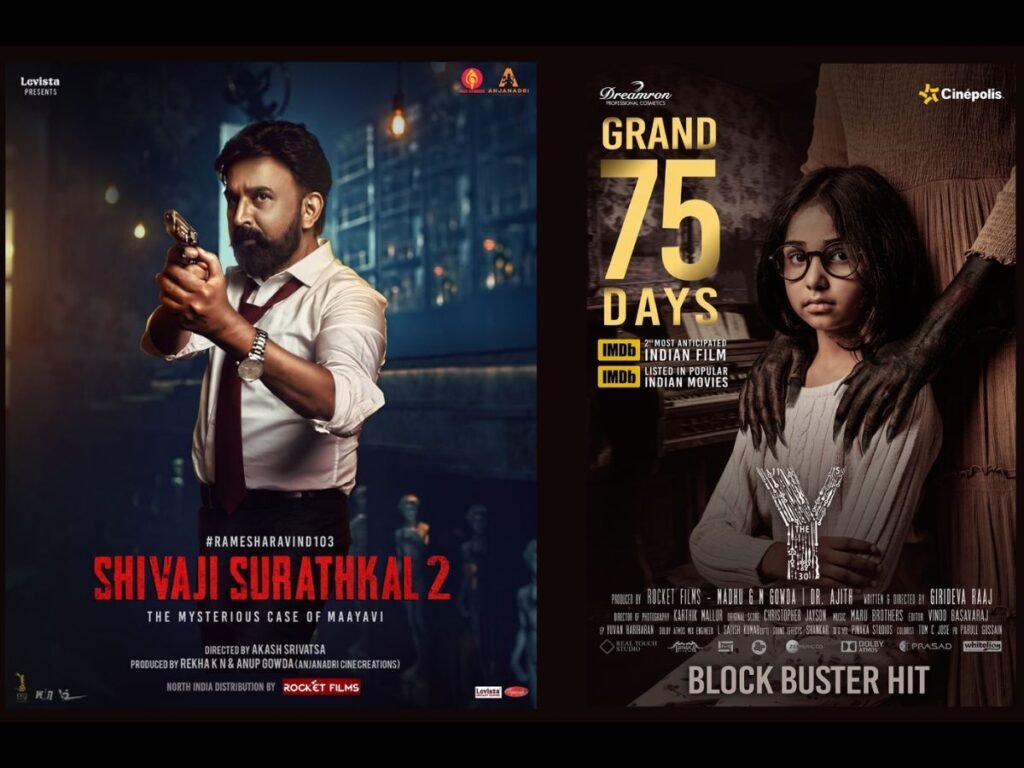 New Delhi (India), April 13: After a successful 77 days screening of The Y movie, Rocket Films started its distribution firm under the same name and started its first distribution of South Indian Star Ramesh Aravind starrer Shivaji Surathkal 2 in north india.
Shivaji Surathkal part 1 is a super hit in 2020, and its sequel is expected to make more business than Part 2. Shivaji Surathkal 2 starring Ramesh Aravind, Rangitaranga, U turn fame Radhika Narayan, Charminar, Simpallag innond love story fame Meghana Gaonkar, Charlie 777 fame Sangeetha Sringeri, Nassar, directed by Akash Srivatsa and produced by Rekha K N & Anup Gowda is all set to release on 14th April this year.
Unlike the first part, where we see Shivaji Surathkal grappling with his wife's death and dealing with anxiety issues and hallucinations, the sequel sees him gracefully ageing and carrying a certain sense of maturity.
"Part 2 also sees a new girl in Shivaji's life, his daughter (Siri Surathkal).
How she changes his life has been incorporated in the film," says Akash, who shares with us the little challenges that he went through while making the sequel. "The main challenge was to bring Shivaji Surathkal's inner feelings to light. We wanted to show it visually and through sound, which we successfully did."
Akash reveals how the story idea of the sequel came from Ramesh Aravind. "The idea of doing part 2 came during the lockdown, and we were looking for an intense story and bouncing ideas off each other. He is an avid reader and suggested a series of books to read and research. I read books on forensics and police investigations,
and realised how a dead body always tells a story. I found it interesting, and that is what is explored through Shivaji Surathkal 2."
While Akash admits that such a subject might seem better suited for the OTT route, he believes Shivaji Surathkal 2 has all the qualities to be a theatrical release.
"Shivaji Surathkal as a franchise is not just a series of investigations. The story comes with emotional turbulence, an intelligence quotient, and these factors will help the audience connect with the film," says Akash, who calls Christopher Nolan his biggest inspiration.
"A Nolan film can only be experienced in theatres because of the grandeur he brings regarding sound and vision." Apart from penning the script and directing the sequel, Akash has also taken care of editing and is glad to have also brought in changes in the edit pattern. "Instagram reels, which provide information in 30 seconds, were my biggest learning. I have tried to apply that method to my editing. When I was writing the script, I started to work on the editing too, and it has worked for the film," he says.
In Shivaji Surathkal 2, the director reveals that the Case of Mayavi will be quite the challenge for the detective as he not just has a worthy adversary but also faces time-bound obstacles that make up the thrill element of the sequel.
When asked if he is planning to continue with the Shivaji Surathkal series, Akash promptly says, "We are ready with the third and fourth films. Shivaji Surathkal will be an ongoing series, and given the response from the audience, we are confident.
Also, there is no doubt that Ramesh Aravind will be the face of the franchise," he signs off.
If you have any objection to this press release content, kindly contact pr.error.rectification@gmail.com to notify us. We will respond and rectify the situation in the next 24 hours.